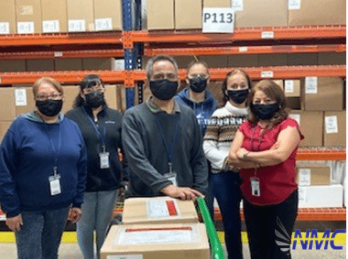 At the end of December, Nylon Molding Corporation (NMC) Group Inc. started relocating from their Anaheim location back to Kirkhill in Brea, California. The transition has been supported by many team members and we are happy to report that Brea is now officially the new home of NMC.   On January 6th, 2021, NMC made their first shipment out of the Kirkhill facility!
NMC is a sister company to Kirkhill Inc. under Transdigm. They are a leading designer and manufacturer of specialty fasteners and custom molded products. NMC's Customer Service & Sales, Quality, Engineering, Shipping/Receiving and Final Inspection is now fully operational at Kirkhill.
For more information about NMC Products, click here or go to the products drop down menu on the www.kirkhill.com website.