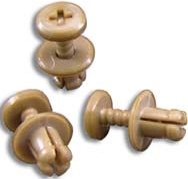 NMC JG Assembly
The Push-In, Screw-Out Fastener NMC-JG is the key to this family of fasteners. The components are made of engineered thermoplastics-approved and used for years by major aircraft manufacturers.
Features: Flange is 0.125" above honeycomb panel. Body made from Ultem. High Temperature performance. Good Chemical Compatibility. Corrosion Resistant. Excellent Pull-out Strength.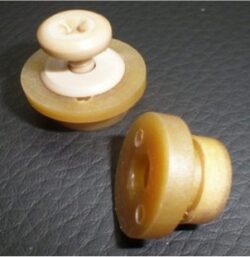 NMC 3334 & NMC 3335
Panel Fasteners – Developed for attaching to Honeycomb Panels and use with the NMC Push-In, Screw-Out fastener.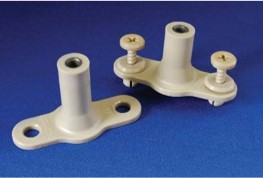 NMC AC Special Standoff
Designed for use with the Push-In, Screw-Out fastener.