KIRKHILL…A Great Place to Work
At Kirkhill, we understand that our proven success stems from our people. We seek professionals with a broad range of skills to help us make an impact in the aerospace world. Join the Kirkhill Family and you will be part of a team that empowers  you to achieve the unachievable.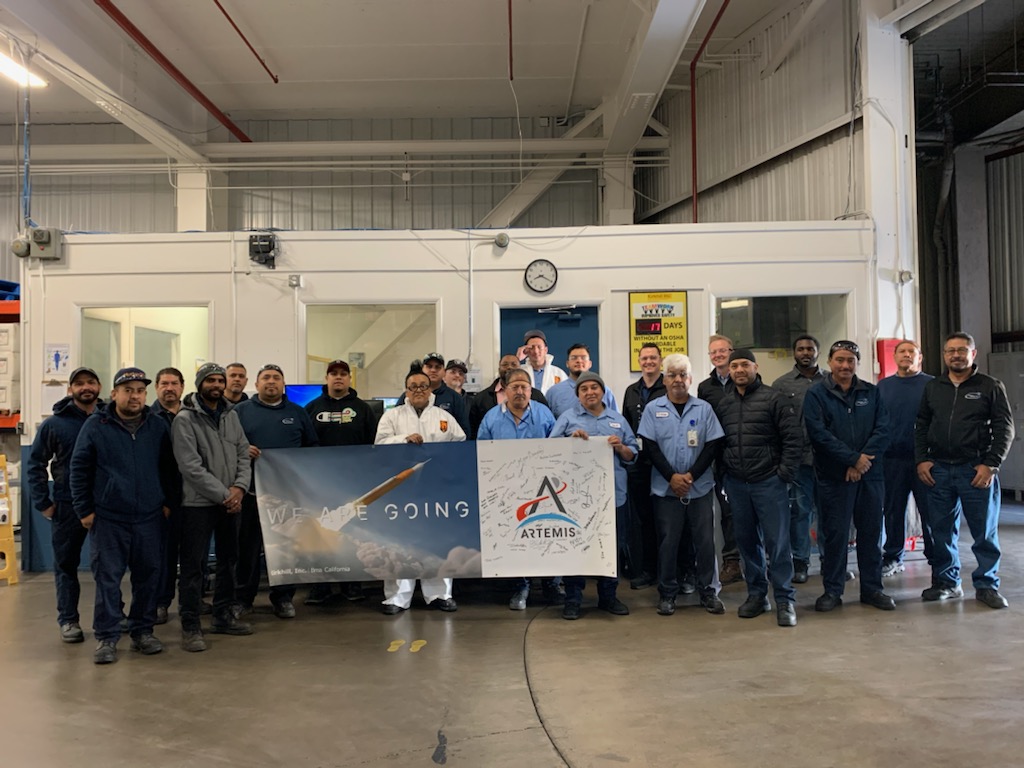 When I started I was so intrigued with the culture and the professional growth potential here. That was 4 years ago, and I have stayed because of the excitement of what we do. No two days are the same and leadership continues to show appreciation for every employee!
Current Supervisor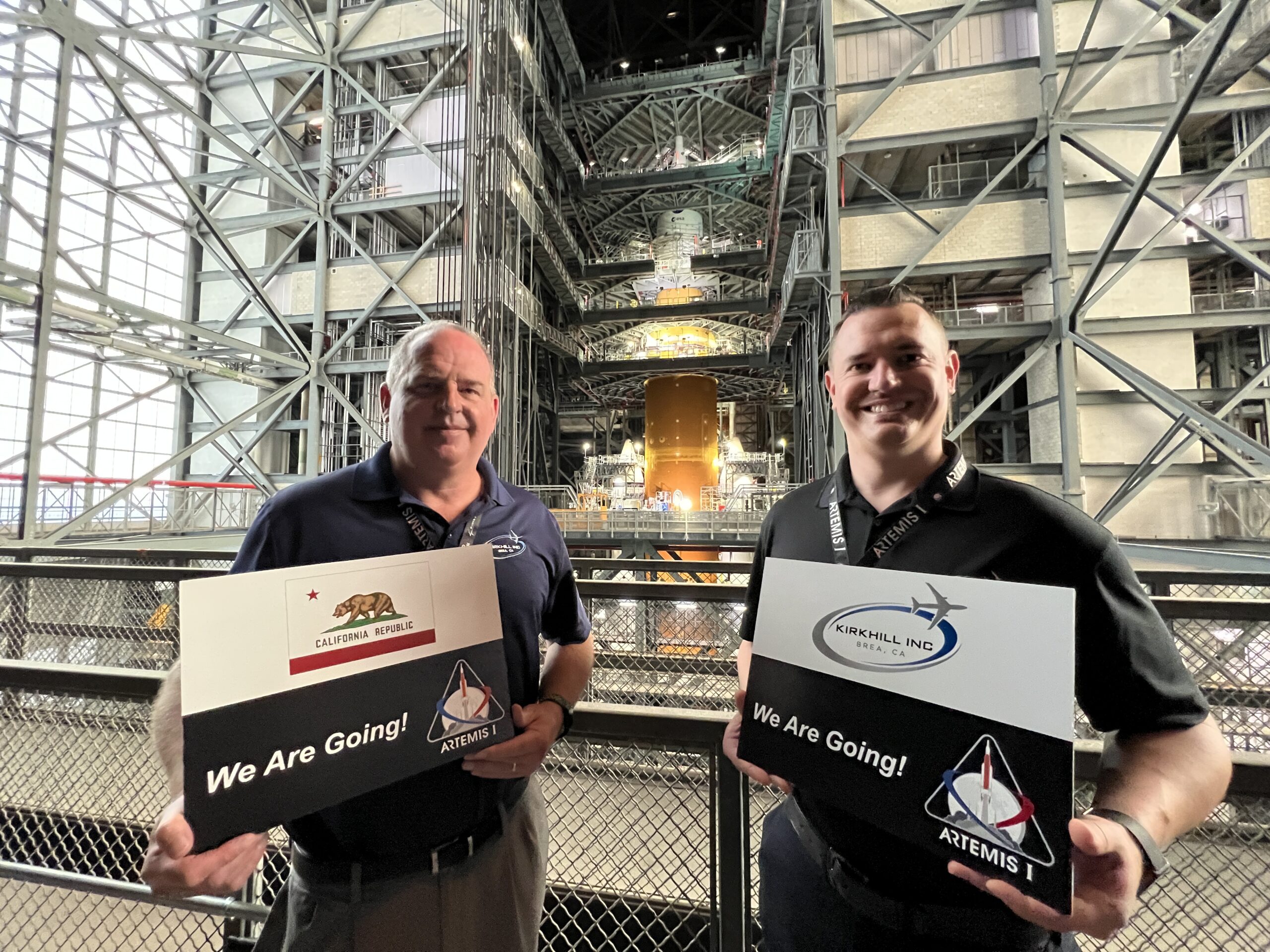 Kirkhill is a great place to work because of the culture that has been established over the years. It is our culture that provides the framework on how we conduct ourselves on a daily basis. One Kirkhill!
Current Employee
Facilities Project Engineer – The Facilities Project Engineer plans, manages and executes capital project on time and on budget; including the following aspects: identifies, specifies, justifies, procures, installs, commissions and qualifies process and/or facilities equipment. They may also modify, upgrade or replace existing process and/or facilities equipment to improve plant safety, quality and efficiency.
Quality Engineer – Quality Assurance Engineer will actively lead the improvement of customer satisfaction by leading the reduction of internal non-conformances and the elimination of customer returns through the effective utilization of continuous improvement techniques. This individual will also assist in the development of quality engineering and assurance personnel through effective mentoring and skill development programs.
Systems Administrator – The Systems Administrator position is responsible for working with a team to automate management tasks, streamline processes and perform standard administration functions as needed. Manage all IT systems, including cloud, LAN, WAN, Vmware, Windows servers, backups, and various enterprise systems. Working with the latest cloud and on-premise technologies, you would be exposed to interesting solutions regularly.
Financial Analyst – The Financial Analyst is responsible for the initiation of detailed financial analysis. This position interprets detailed cost and accounting information and makes recommendations regarding the efficient utilization of resources.
Buyer – Obtains requirements by verifying purchase requisitions, preparing, forwarding, and monitoring purchase orders; manage vendors to control deliveries and inventory levels, and authorize payments as required.
Hand Builder – This classification covers those employees who hand fabricate a wide variety of uncured rubber parts and assemblies.
Press Operator – The position requires someone who can acquire skill in molding techniques and can operate smaller presses.
Engineering Manager – Supervising and administering engineering design activities and provide related engineering services. Organizes and administers all phases of engineering participation for the business unit from customer proposal through product development, testing and transfer to production. Develops and release technical documents. Actively resolves factory and field problems for both new product introduction and sustaining product lines. The Engineering Manager shall coordinate with related group departments and functions to promote concurrent engineering methodologies.
Lead Lab Technician – The lab lead technician is a working team lead position and is responsible for the day to day activities in the lab to support production and maintain lab standards to the highest quality. As a lead, they are responsible for the execution and transaction of work in and out of the lab using the ERP system and lab software that releases approved material to the shop floor. Ensures employee adherence to safety rules and practices, company policies, housekeeping procedures, and quality compliance. Drives the department KPI's, monitoring and developing their teams' performance to achieve department goals. Supports the management team and carries out the duties of the lab supervisor when absent.
Quality Inspector – Responsible for inspection and test requirements at all stages of manufacturing to ensure customer requirements.  The Inspector is also responsible to record and report any defects and ensure the defects are corrected before delivery to the customer.  Committed member to the Quality and Production teams and adaptable to changing roles within the Quality function.
Quality Engineering Intern – Assist and support Quality Engineers in production floor in actively leading the improvement of customer satisfaction by the reduction of internal non-conformances and the elimination of customer returns through the effective utilization of continuous improvement techniques.
Manufacturing Engineer – Optimize all aspects of manufacturing process by identifying opportunities and applying simpler, faster, more cost effective and reliable methods in all phases of manufacturing process.
Business Unit Manager – Responsible for business results (profit and loss, meeting annual plan and growth in the value of the business). The scope of the position includes: leadership of a cross functional business unit team (contracts, operations, engineering, quality), new business generation, proposal preparation, bookings (orders), profit and loss accountability, developing and maintaining customer relationships, establishing the yearly business plan, overseeing operating activities to ensure good customer service and cost objective are met, contract negotiation and other duties.