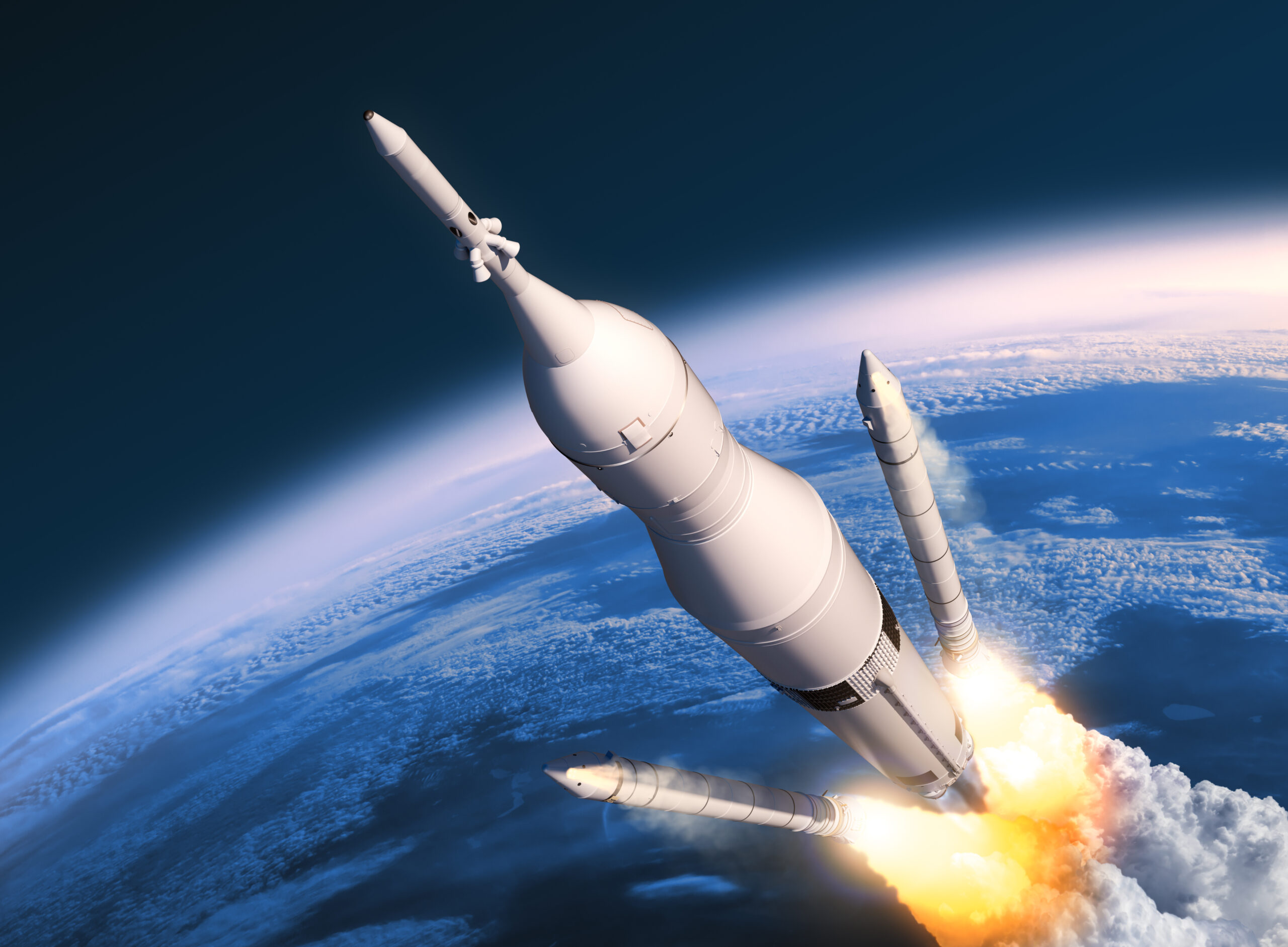 Brea, CA, – The Kirkhill team is proud to be part of the NASA and Northrop Grumman full-scale static test of a Space Launch System (SLS) solid rocket booster motor at Northrop Grumman's Promontory, Utah, test facility on July 21. Kirkhill ablative insulation technology lines the inside of the rocket motor case installed on the Full Scale Booster (FSB-1) that protects both the structure, and in the future will protect the astronauts and payloads that will fly on the Artemis rocket to the Moon.
The Space Launch System (SLS) Rocket will carry the Orion Spacecraft.   The Artemis missions will utilize the SLS rocket to send humans back to the moon for the first time since the Apollo missions.  One of the goals of Artemis is to establish a long term human presence on the Moon's surface in preparation to travel and colonize Mars.   The SLS was designed and built by Northrup Grumman who Kirkhill has partnered with for decades.  This remarkable technological achievement will produce 8.8 million pounds of thrust and stand 322 feet tall, which is taller than the Statue of Liberty.  The SLS will be the most powerful rocket ever launched.
As a significant supplier of elastomeric products to the Defense and Space industry in the US and internationally, Kirkhill stands as proud contributors to past and present and future space programs. For over 100 years, Kirkhill has brought innovative solutions to the space industry and has helped transform air and space travel with our highly-engineered products.
About Kirkhill, Inc.- Kirkhill is a global leader in high-performance elastomer products headquartered in Brea, CA with 100 years of experience. Kirkhill's engineered, high-performance elastomer products can be found on commercial, military and business aircraft around the world as well as rockets for space and satellite application. Aerospace OEM's and subcontractors count on our many decades of experience in developing elastomeric solutions for extreme environmental and safety applications for a wide variety of engine, nacelle, interior and structural aircraft needs. For more information please visit our website at www.kirkhill.com