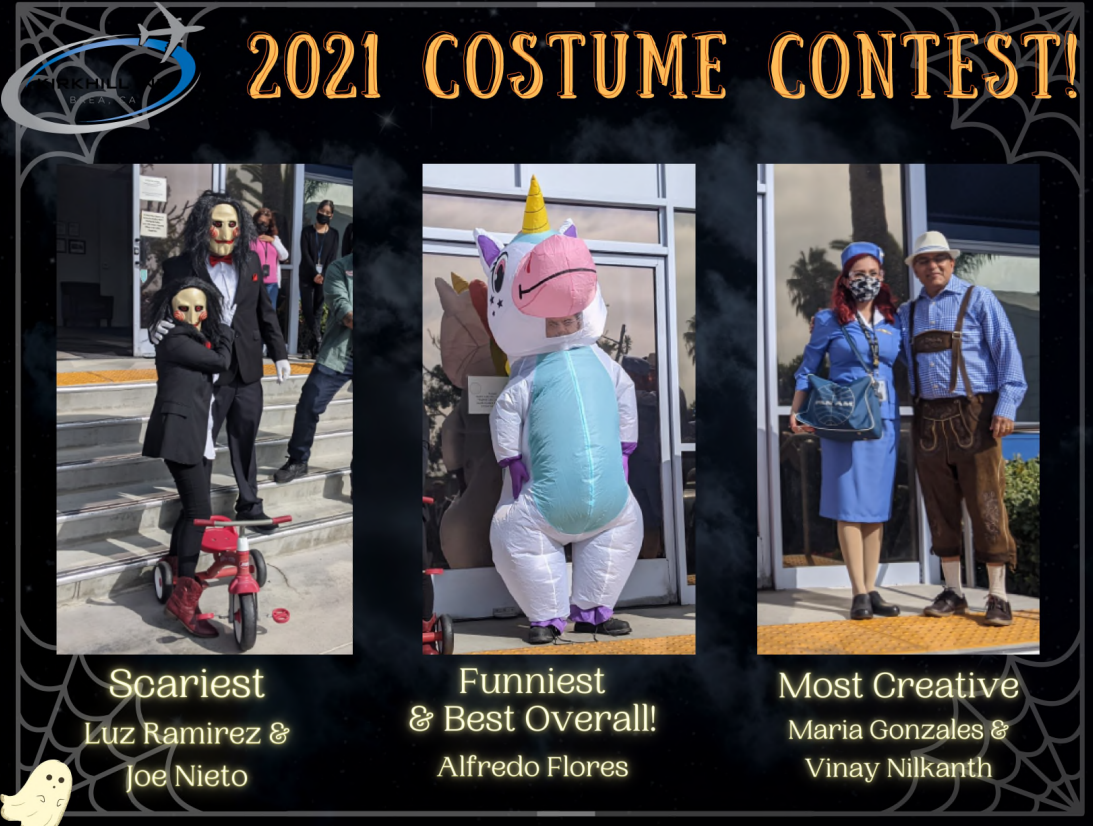 Brea, CA – Today Kirkhill held its 2021 Halloween Costume Contest.  Click the link below to see the pictures!  Have a safe and happy Halloween!
2021 Halloween Costume Contest Pictures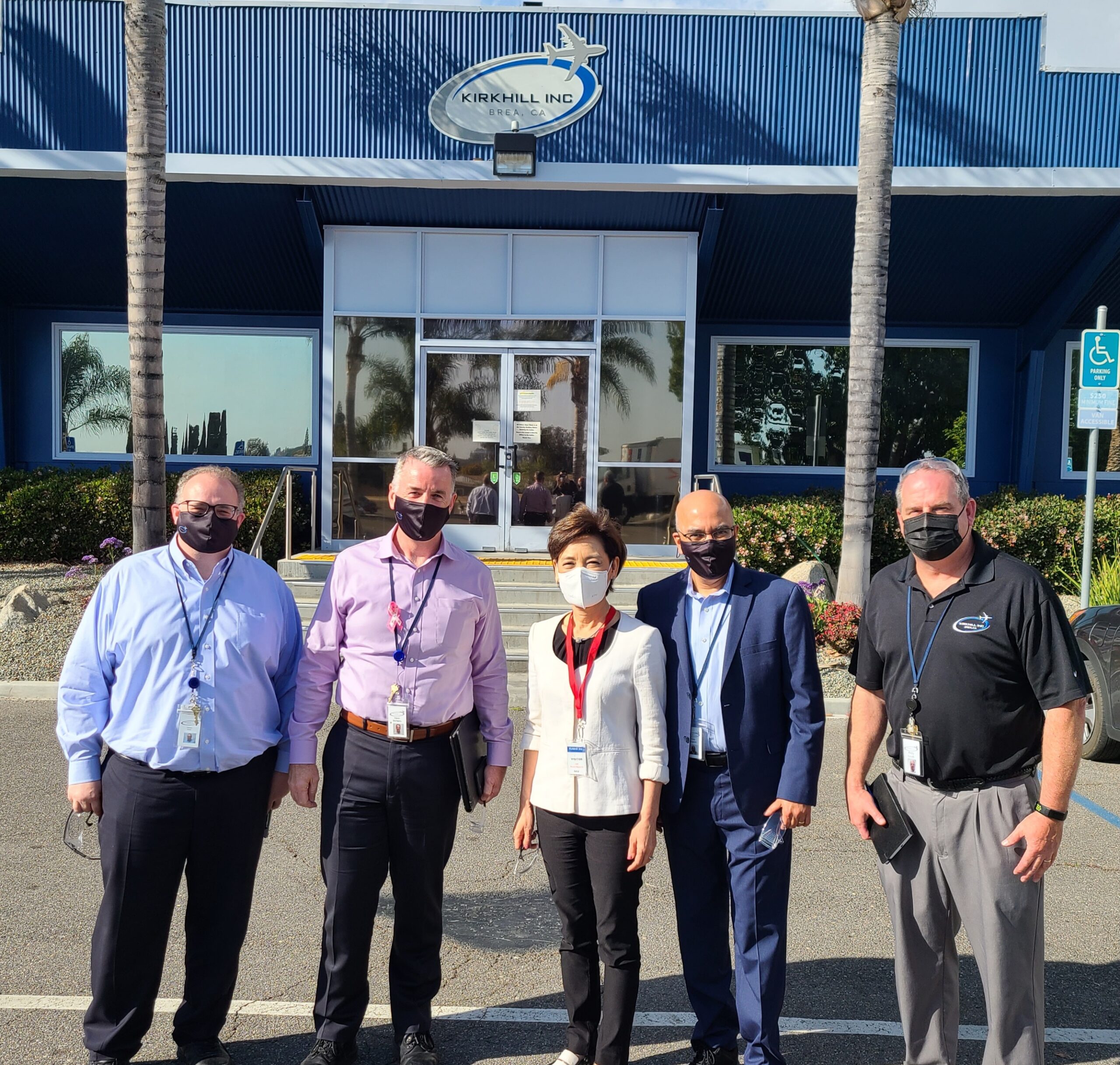 Brea, CA, – Kirkhill was excited to welcome Congresswoman Young Kim to our facility on March 23, 2021. Congresswoman Kim represents the 39th Congressional District that includes Brea and neighboring cities. Her Committee Assignments include the Committee on Science, Space, and Technology, the Committee on Foreign Affairs, and the Committee on Small Business.
With significant material and product approvals, Kirkhill plays a key role as a supplier of elastomeric products to the Defense and Space industry in the US and internationally. At Kirkhill, we are proud contributors to the space programs and for the support we provide to commercial aircraft and military applications.
After arriving at Kirkhill, Congresswoman Young Kim took a tour of its facility, making stops in our Space Department, where she learned about how our ablative insulation materials are made, and our Defense Department, where we produce specialty low-observable defense products.
For over 100 years, Kirkhill has brought innovative solutions to the space industry and has helped transform air and space travel with our highly-engineered products. Our products have been to outer space and literally to the moon and back! We were honored to have Congresswoman Kim here to show her the impact her support for Defense and Space has on our Kirkhill family.
About Kirkhill, Inc.- Kirkhill is a global leader in high-performance elastomer products headquartered in Brea, CA with 100 years of experience. Kirkhill's engineered, high-performance elastomer products can be found on commercial, military and business aircraft around the world as well as rockets for space and satellite application. Aerospace OEM's and subcontractors count on our many decades of experience in developing elastomeric solutions for extreme environmental and safety applications for a wide variety of engine, nacelle, interior and structural aircraft needs. For more information please visit our website at www.kirkhill.com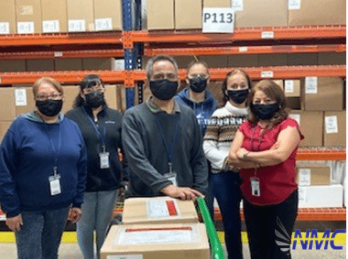 At the end of December, Nylon Molding Corporation (NMC) Group Inc. started relocating from their Anaheim location back to Kirkhill in Brea, California. The transition has been supported by many team members and we are happy to report that Brea is now officially the new home of NMC.   On January 6th, 2021, NMC made their first shipment out of the Kirkhill facility!
NMC is a sister company to Kirkhill Inc. under Transdigm. They are a leading designer and manufacturer of specialty fasteners and custom molded products. NMC's Customer Service & Sales, Quality, Engineering, Shipping/Receiving and Final Inspection is now fully operational at Kirkhill.
For more information about NMC Products, click here or go to the products drop down menu on the www.kirkhill.com website.